The Inn at the End of the World was crowded the night I found it seeking shelter from the storm. The winds raged and the rains had battered at me, but the inn offered a welcome comfort I had not thought to find in such a desolate land.
A barrel chested man with a beard that flowed to his belt buckle had just finished a raucous tale that resulted in much laughter and banging of mugs on tables. It was a festive atmosphere until the innkeeper told me that I too, was to tell a tale for my supper and a room.
Unfortunate that, for I had come to collect the tax.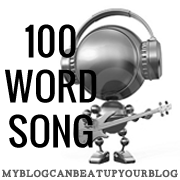 100 words for Lance, Leeroy and all those affected by hurricane Sandy. Bob Dylan's "Shelter from the Storm" was the inspiration.